October Fellowship
October 1

-

October 3

$25 – $65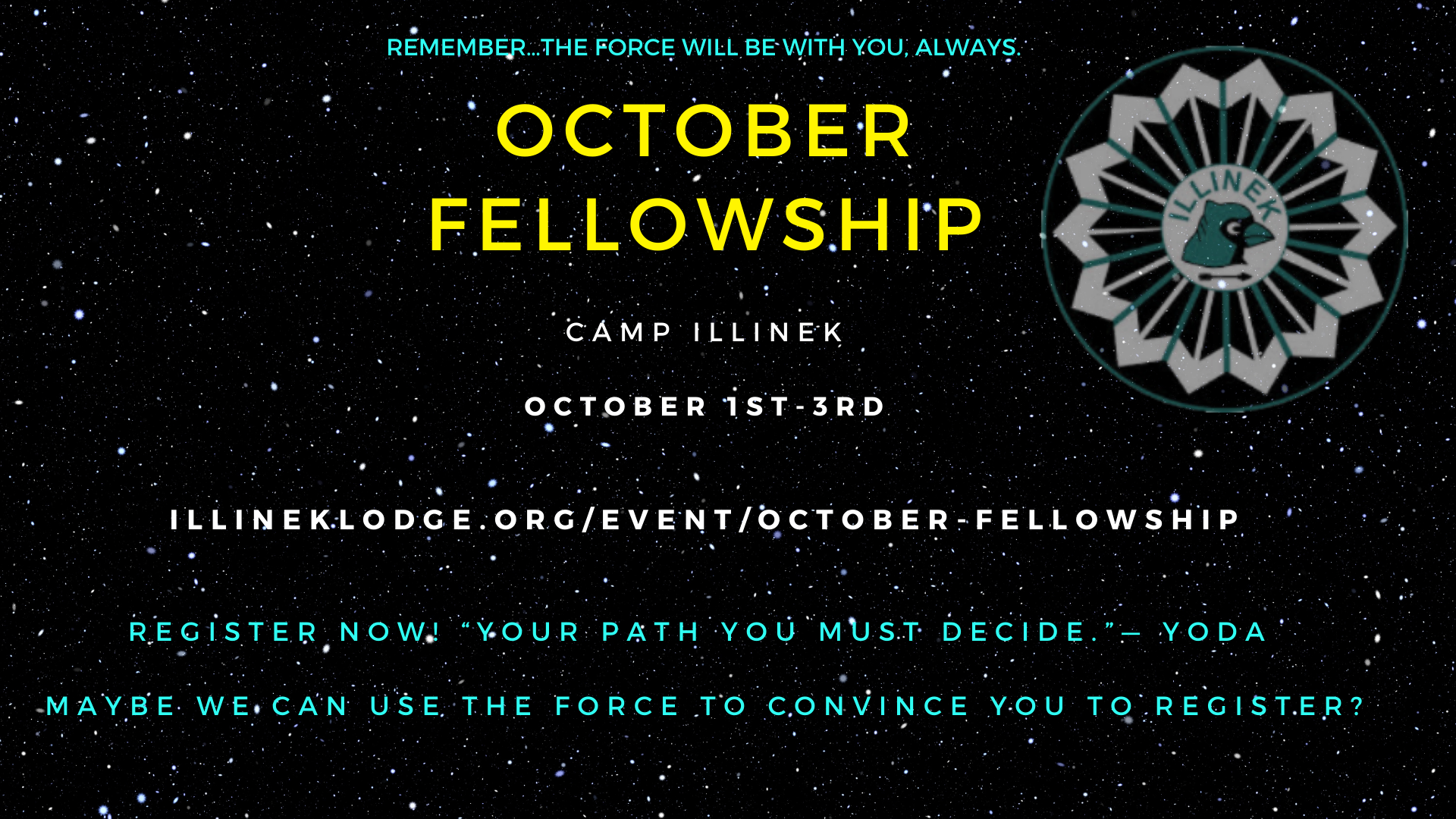 2021 October Fellowship
Camp Illinek
October 1-3

ILLINEK
LODGE
EPISODE I
THE RISE OF LEADERSHIP
A long time ago in a galaxy far, far away…
Well... more like a Campsite not so far away.
Join our "Jedi Training" Star Wars-themed Fellowship!
Register NOW! "Patience you must have my young Padawan." — Yoda (Maybe we can use the force to convince you to register?)
Remember…the Force will be with you, always.
$25 for Current Members (Jedi)
$65 for Ordeal Candidates (Not a Member/Jedi Yet)
$45 for Brotherhood Candidates (Jedi ready to Master the Force)
In our lodge, we refer to our induction weekends as "fellowships". Each Fellowship has a theme set for the entire weekend. You can see the presence of this theme in the Camp, activities, and even the food! You can also give back to your camp through cheerful service throughout the weekend. We even hold a Brotherhood Transition at each one! These events only happen 3 times a year, so you want to make sure you're there! All are welcome!